Product Safety and Quality
Basic concept
Based on our corporate mission to "realize a fulfilling and healthy lifestyle through sports," we aim to create products and services of value that benefit customers. As part of this, we strive to ensure product safety and improve quality. Our rigorous quality control starts from the design process and extends to how materials are obtained, production and inspections of finished products. This enables us to deliver high-quality, safe products to customers.
Quality control
We have established a quality control system as well as our own Quality Standards for maintaining and improving product quality. We have created four product quality guidelines, and take steps to have our partner companies also understand and familiarize themselves with our quality control system and these guidelines as part of our commitment to ensuring quality control. In FY 2021, we requested more than 200 partner companies to comply with Product Quality Standards based on our Supplier Code of Conduct. We conduct rigorous product inspections together with partners using quality control processes that follow these guidelines. Quality control in manufacturing is conducted in production processes, and final product inspections are also conducted with rigor. In addition, acceptance inspections are conducted by specialist staff or designated authorized inspectors when we receive product shipments. Only products that pass all of these inspections are delivered to customers. We hold regular quality control meetings at factories aiming to strengthen quality control at partner factories inside and outside Japan, and we also send specialist staff on assignment to local factories to provide direct instruction on quality control and production engineering. Through FY 2020, they have provided instruction to more than 50% of our partner factories. We aim to increase corporate value for both GOLDWIN and partner companies by strengthening our relationships with partner companies so that we are able to provide products that customers can feel reassured using.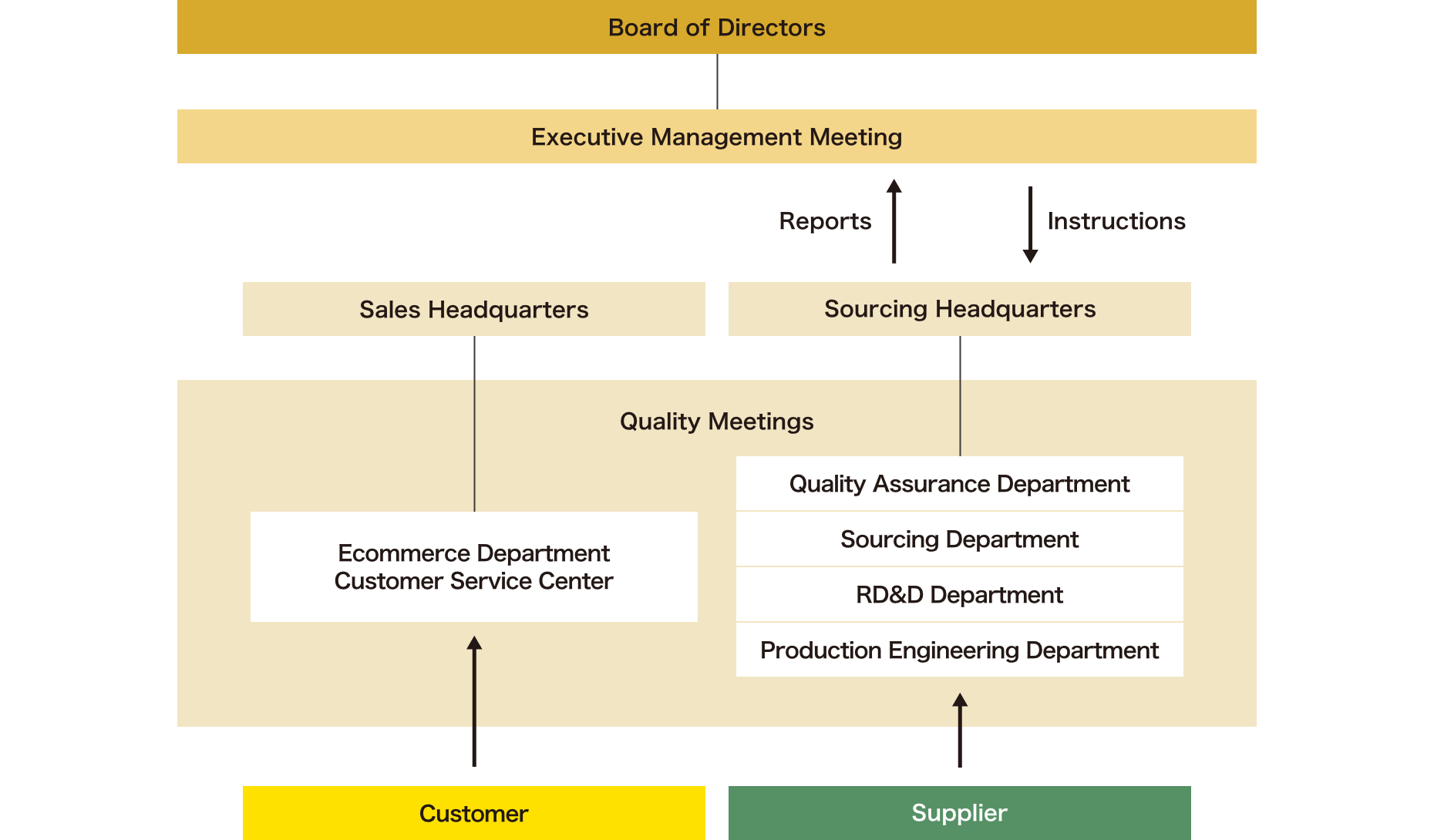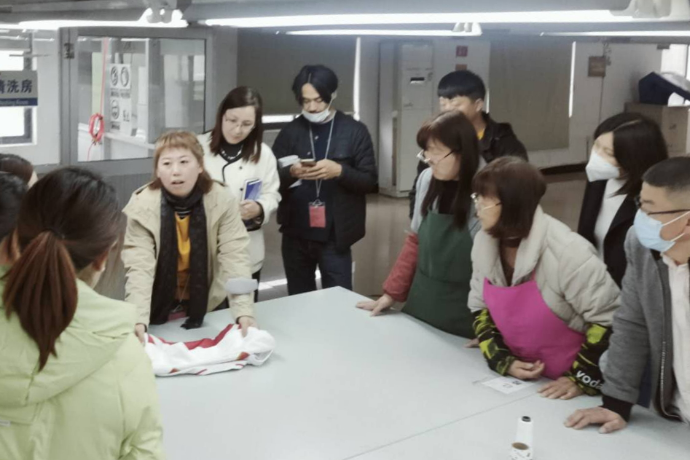 Production system leveraging production engineering cultivated since our founding and our partners
Our factory located next to Goldwin Tech Lab fulfills the five roles of providing 1) development technologies that attempt to push the frontiers of technology, 2) design engineering combining functional performance and design sense, 3) quality control that builds trust and reliability, 4) production engineering with world-class facilities and skills and 5) procurement with a global perspective. This factory fulfills the major role of being the "mother" factory for cultivating our manufacturing know-how, developing new production technologies, and all processes from mass-production design to production management. Another source of our brand value is our global production system and its advanced technological capabilities that originate at this factory. More than 90% of our production today is done outside Japan. We send staff from our Technical Instruction Division to partner factories inside and outside Japan to directly provide instruction on quality control and production engineering to the employees of local production factories. We build partnerships with suppliers, share our know-how and technologies, and get their understanding and support for our manufacturing approach. This is how we achieve a stable, high-quality mass-production system. In addition, we are building on our partnerships with materials and auxiliary materials manufacturers in developing new materials. Our global production system, with integrated production processes from materials development to processing and sewing, creates high-quality products with advanced performance and is one of our strengths.