Contributing to Local Communities
Communication with local communities through sports
We conduct a range of activities with local communities, primarily those in Toyama Prefecture where we were founded, and in the Shibuya neighborhood of Tokyo where our Head Office is located. We offer ways for children and adults to lead a fulfilling and healthy lifestyle through sports.
Shibuya Social Action Partner Agreement with Shibuya Ward (Tokyo)
We have concluded a Shibuya Social Action Partner Agreement (hereinafter referred to as S-SAP Agreement) with Shibuya Ward in Tokyo. S-SAP Agreement is a public–private partnership framework concluded between Shibuya Ward and companies, universities and other organizations with a physical presence in Shibuya Ward for the purpose of solving local community challenges. Together with Shibuya Ward, we provide various opportunities to engage in activities through sports primarily aimed at children based on our shared gal of realizing an inclusive society.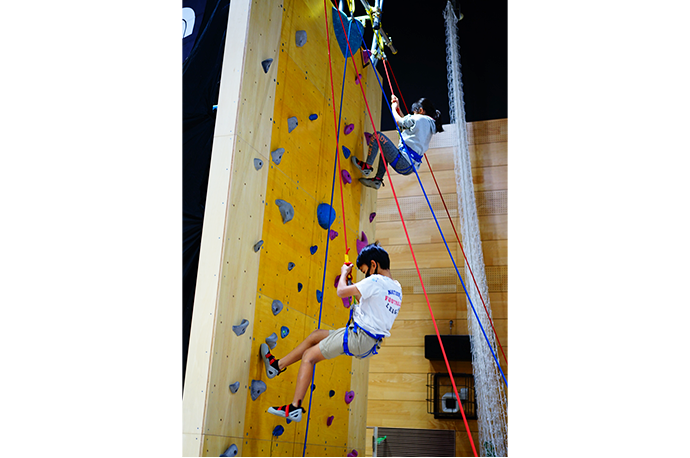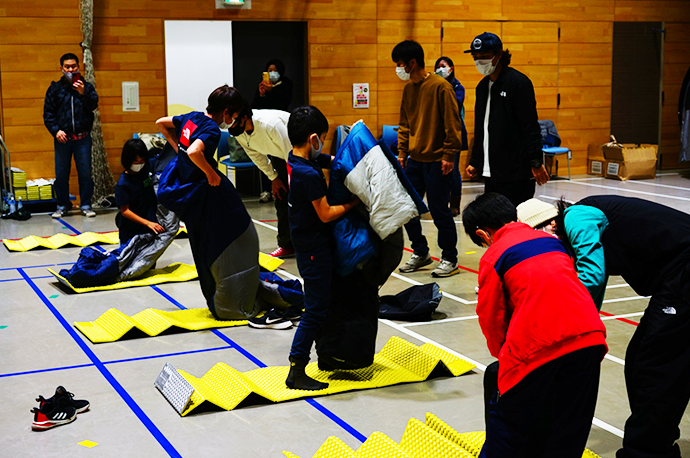 Special sponsor of the Toyama Marathon
We have served as a Gold Partner of the marathon, which enjoys a large number of runners spanning all generations and levels, since the first marathon in 2015. Many of our employees volunteer to help put on the marathon, and we conduct activities through the marathon to raise awareness for improving the environment among locals, including collecting apparel and offering participation award tee-shirts made with recycled materials.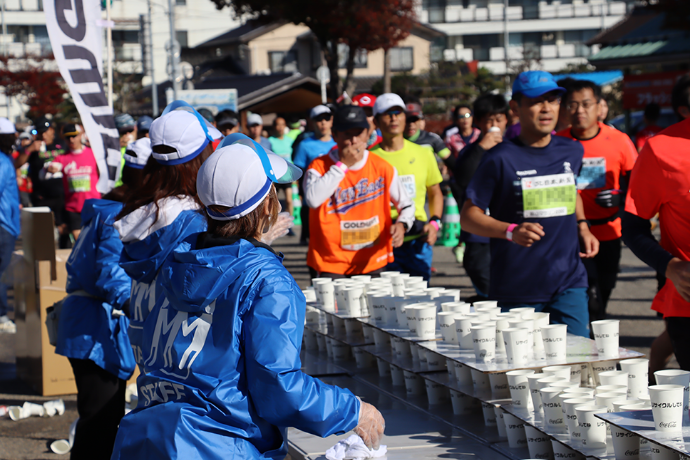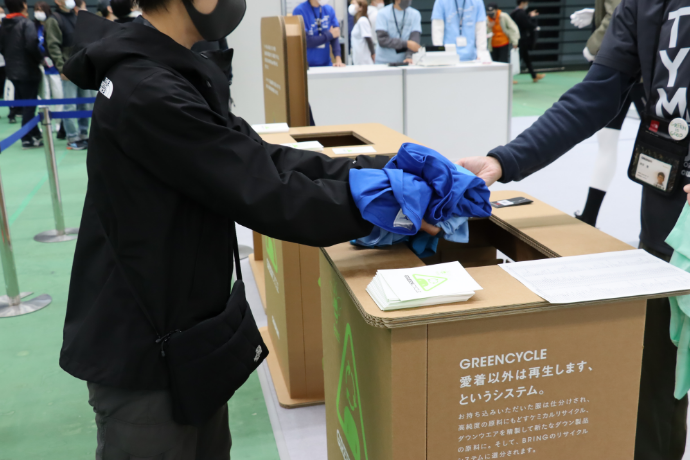 Cooperation with the Prince Tomohito Memorial Cup Hokuriku Welfare Golf Tournament
We have provided support for the Prince Tomohito Memorial Cup Hokuriku Welfare Golf Tournament held at GOLF CLUB GOLDWIN in Oyabe, Toyama Prefecture, every year since the first tournament in 1999. Held for the purpose of building understanding for welfare for people with disabilities, net profits from the tournament are used in welfare activities for people with disabilities living in the Hokuriku region.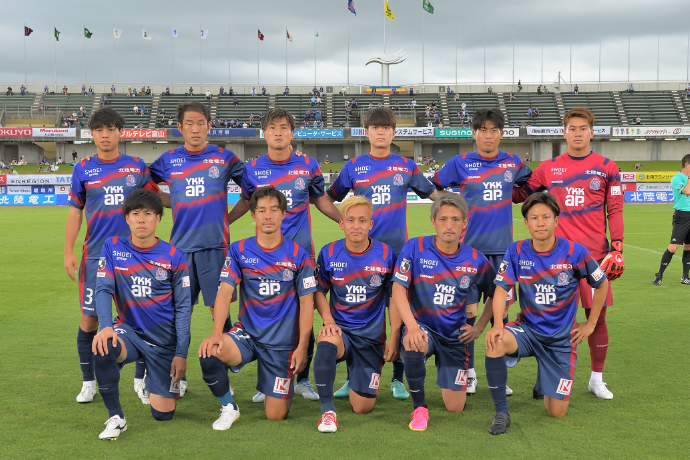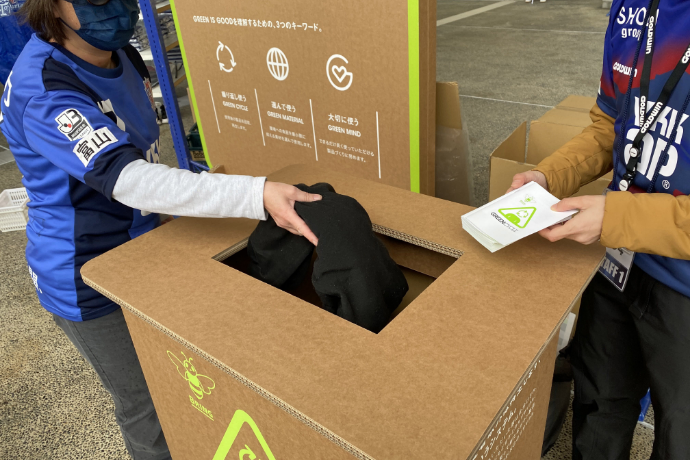 Signing of a Comprehensive Partnership Agreement Between THE NORTH FACE and Hokuto City in Yamanashi Prefecture
On January 16, 2020, GOLDWIN's "THE NORTH FACE" brand and Hokuto City in Yamanashi Prefecture signed a comprehensive partnership agreement to promote regional vitalization initiatives using the outdoor know-how of THE NORTH FACE and the natural environment of Hokuto City.
Through this comprehensive partnership agreement, both parties plan to implement problem-solving activities such as teaching children about the appeal of Hokuto City, improving mountain climbing paths and other environmental protection measures and improving access to outdoor fields from train stations.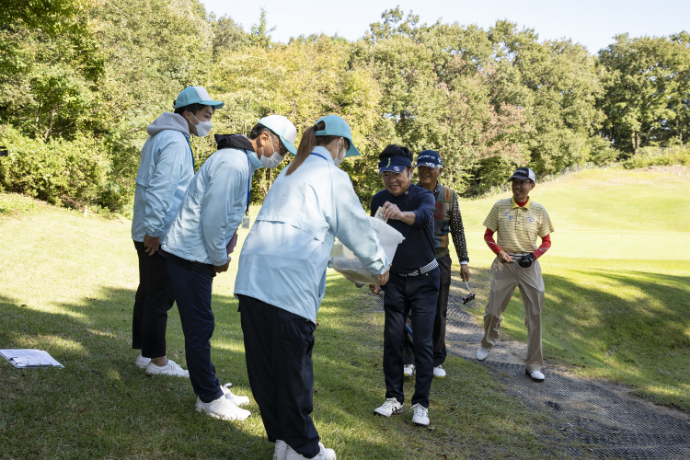 Sponsored the International Trail Running Association ULTRA-TRAIL Mt. FUJI 2019
We sponsored the ULTRA-TRAIL Mt. FUJI (UTMF) 2019 held from April 26th to 29th, 2019. UTMF is an international trail running race that began in 2012 and is celebrating its 9th anniversary this year. The total distance of the race is about 167 km, covering the base, trail path, walking path and woodland path of Mt. Fuji. We have been sponsoring the event since its first year.
[Employees participated as management staff]
Approximately 100 employees, including new recruits, worked as operational staff, taking charge of operations such as support for GOLDWIN-sponsored athletes, confirming equipment, operating the Awakura water station, and supporting athletes.
[UTMF 2019 participation T-shirt recycling project]
Through a partnership between GOLDWIN, JEPLAN, INC., and the UTMF Executive Committee, we carried out efforts to collect participation T-shirts from past events and other events. The materials from the collected T-shirts will be re-used for the next UTMF participation prize T-shirts.