Supporting para-sports
GOLDWIN supports para-sports by encouraging "doers," "audiences" and "supporters"
GOLDWIN has been actively supporting para-sports with the technology and expertise it has developed over many years as a sports wear manufacturer. Our ultimate goal is to help create a harmonious society where everyone with different capabilities can live a healthy life together. Toward this goal, we encourage "doers," "audiences" and "supporters" of para-sports so that all may enjoy sports.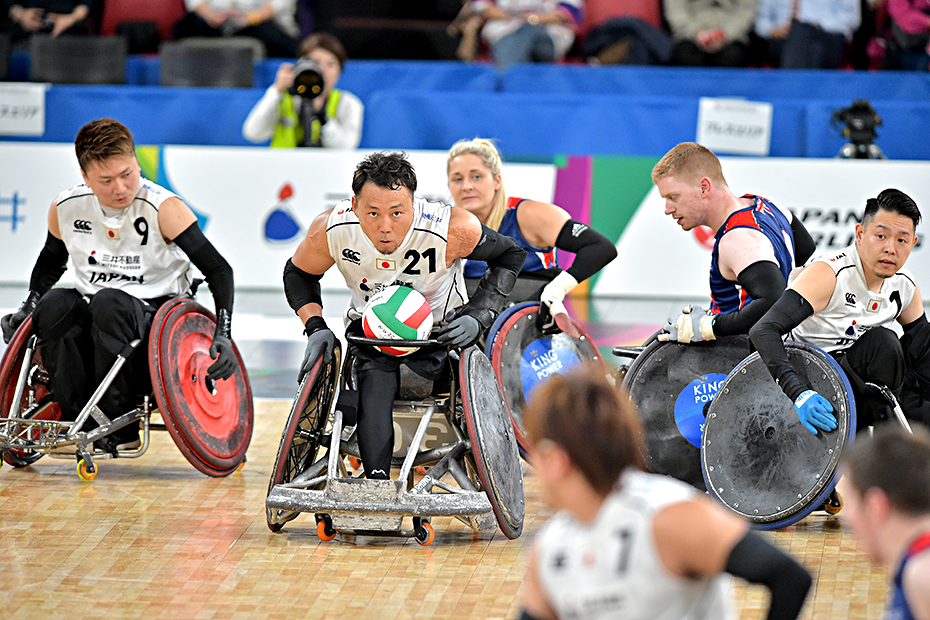 Outfitting "doers"
Love sports, play sports, and believe in the power of sports.
With "SPORTS FIRST" as our slogan, GOLDWIN contributes to the fulfillment of a meaningful life and the development of a healthy society by supporting sports doers, whether they are our own employees or people in the community.
In this spirit, GOLDWIN signed an official partnership agreement with the Japanese Para-Sports Association in April 2015, and has been supporting its efforts to create an environment where everyone can continue to participate in sports activities.
In April 2016, GOLDWIN signed an agreement as an official supplier to the Japan Wheelchair Rugby Federation and supplied Canterbury brand clothing and C3fit brand underwear, both developed by our group companies. In the same month, we also signed an official partnership agreement with the Japanese Para-Swimming Federation and have been supporting the federation by providing our Speedo brand swimwear to Team Japan. In April 2017, GOLDWIN provided uniforms to the Boccia Team Japan.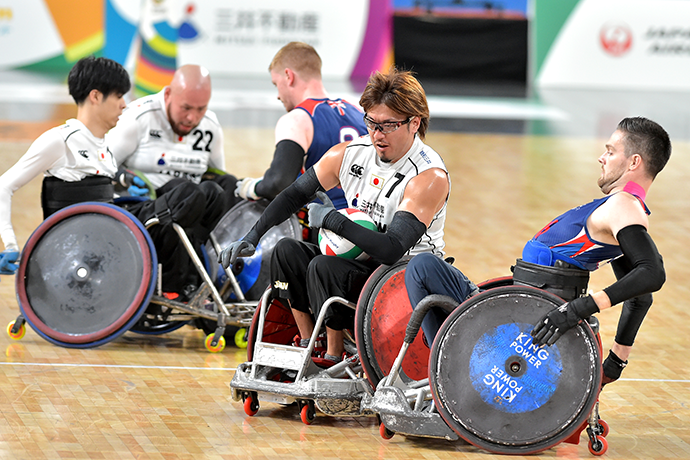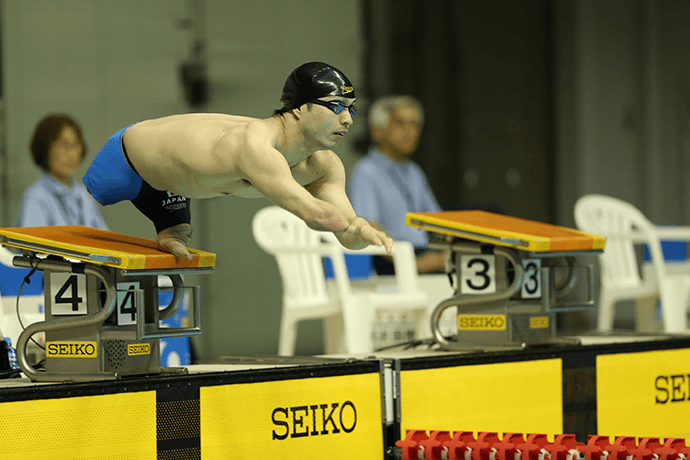 Educating and Inspiring "audiences"
As a part of our support for para-sports, GOLDWIN strongly encourages its employees and their families to attend and watch para-sports events. By promoting attendance among family members, including children, we hope that they will gain a better understanding of and familiarity with para-sports. We believe this is essential for developing a harmonious society where people with disabilities and people with able bodies live hand in hand.
In May 2016, 20 employees and their family members attended the Japan Para Wheelchair Rugby Championships, and in July 2016, 72 witnessed the Japan Para Swimming Championships. In September 2016, 120 employees, watching via live feed on a big screen at our offices, cheered fellow employee Takayuki Suzuki as he competed in swimming at the Rio Paralympics.
On March 11, 2017, in an effort to provide an opportunity to actually experience some para-sports, GOLDWIN, together with the Para-Ski Federation and the Japan Chair Ski Association, held a chair-ski trial event. Many people attended the event and learned how difficult it is to chair-ski without falling.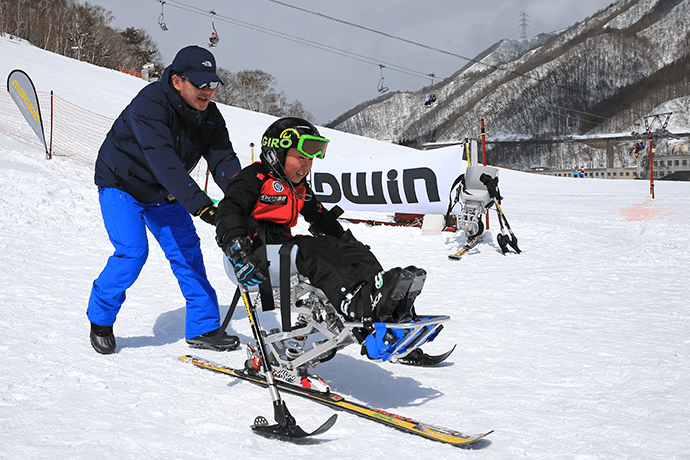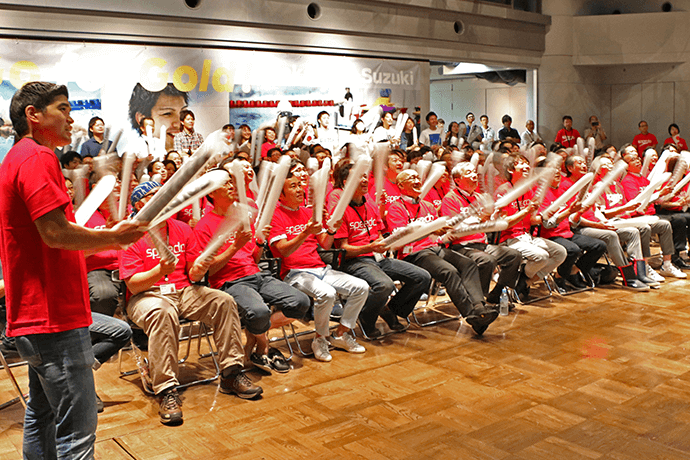 Aiding "supporters"
A framework for assisting "supporters" is essential for para-athletes to succeed. GOLDWIN provides staff uniforms to various organizations and associations, and encourages our employees to volunteer at para-sports events. For NASTARRACE Youth Japan Cup held in March 2017, GOLDWIN prepared a " Communication Aid for Deaf Skiers." This brochure contains commonly used phrases in English and Japanese, which event staff and deaf skiers could point to for ease of communication.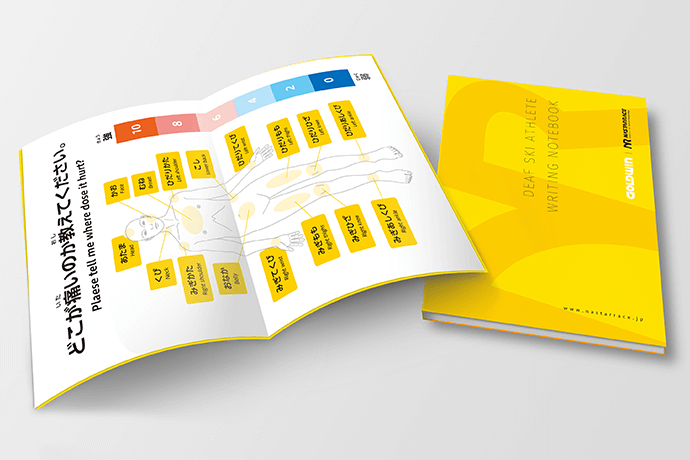 GOLDWIN supports:
NPO Monkey Magic
Japanese Para-Sports Association
Japan Wheelchair Rugby Federation
Japanese Para-Swimming Federation
JAPAN Para-Ski Federation
Japan Boccia Association