Environmental management system
Basic concept
GOLDWIN's top priorities are sports and the environment, which is why we aim to improve the global environment through unbound imagination and breakthrough innovations that are beneficial to the world.
Basic Principles of Environmental Protection
All of us should embark on the noble mission of living and prospering in harmony with nature. The GOLDWIN Group aims to reduce environmental impact through our planning, manufacturing and selling of sportswear and other types of functional wear. At the same time, we strive to make a positive impact on the environment by offering environmentally friendly products. Below you will find the basic environmental policies that we have set forth for ourselves.
GOLDWIN's Environmental Policies
Strive to prevent environmental contamination and protect the environment by complying with all laws, regulations, and other requirements applicable to GOLDWIN's corporate activities and facilities, and to establish voluntary standards that are as extensive as possible.
Protect our green planet by recognizing the potential harm our corporate activities could do to the environment and minimizing the impact of our activities through the collective effort of all employees.
Set and review objectives and targets for reducing our environmental impact and engage in activities to improve the environment on an ongoing basis.
Use limited natural resources effectively and reduce industrial waste with a full awareness of the amount of energy and resources used and CO2 emitted.
Advance the development of health-conscious and environmentally responsible products by gathering all available corporate resources and developing proprietary technologies.
Continue to be a company capable of operating in harmony with nature and coexisting with local communities in order to support the health of the natural environment and of all forms of life.
Environmental activities promotion framework
Under the supervision of the ESG Management Committee, we set up an EMS Committee as a practical framework for global environmental improvements. In addition, this committee advance initiatives for the environment throughout GOLDWIN Group in collaboration with GREEN IS GOOD Working Group, a sub-committee of the Development Committee which plays a key role in the Group's products and technological development.
EMS Committee
EMS Committee promotes companywide activities within a framework in which the President and Representative Director has the ultimate responsibility and the managers of each division supervise the performance of environmental measures. This committee uses an environmental management system based on ISO 14001 acquired in 1999 to facilitate environmental measures that are directly linked to business operations.
GREEN IS GOOD Working Group, Development Committee
The GREEN IS GOOD Working Group within the Development Committee develops environmental impact reduction materials for all brand segments throughout the organization, as exemplified by Brewed ProteinTM, promotes the shift to recycled materials and recycling activities, and facilitates communication activities to expand customers' recognition of these endeavors.
ISO 14001 Certification
In November 1999, GOLDWIN's Toyama facilities obtained certification under ISO 14001, the international standard for environment management systems, making GOLDWIN the first company in the sportswear industry to receive this certification. To further develop its conservation programs and environment-friendly products while improving the efficiency of its operations through energy-saving measures, all of GOLDWIN's offices obtained ISO 14001 certification in February 2006. GOLDWIN Logitem followed suite in July 2008 and Canterbury of New Zealand Japan and Black & White Sportswear were next in August 2011 and September 2013 respectively. GOLDWIN will continue to implement one of its corporate guiding principles, "Clean Management," by providing environment-friendly products and services, in addition to implementing responsible employment and economic practices.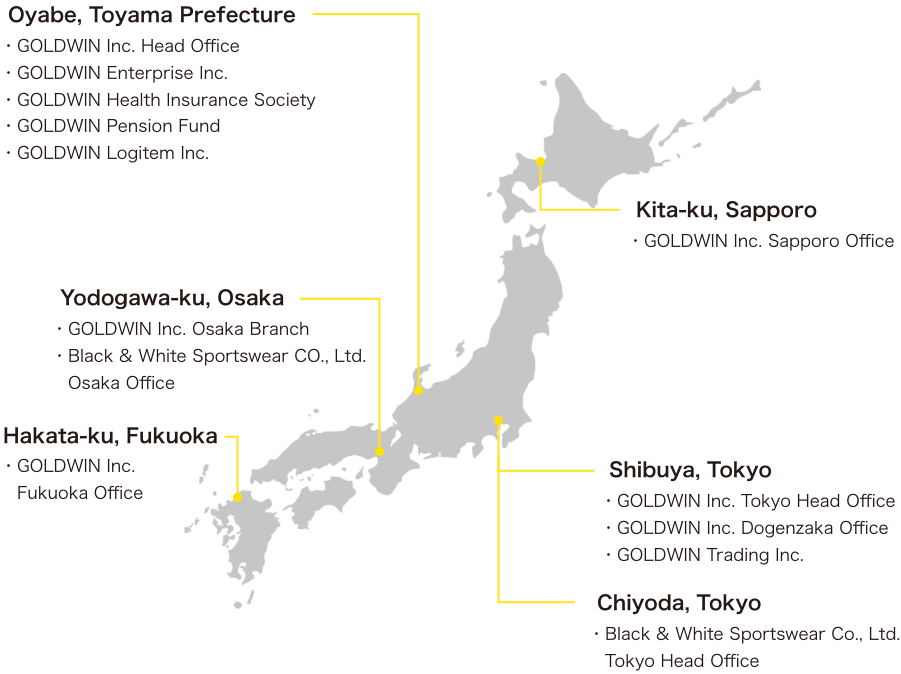 Key issues for the environment
At GOLDWIN, we have been working on various initiatives to improve the environment, which include developing products with materials that reduce environmental impact, reducing CO2 emissions and industrial waste, and conserving the natural environment. With the goal of further improving the global environment, we indicated three pillars of environmental improvement activities within the long-term vision "PLAY EARTH 2030" formulated May 2021. As a Group, we are advancing further initiatives to address environmental issues.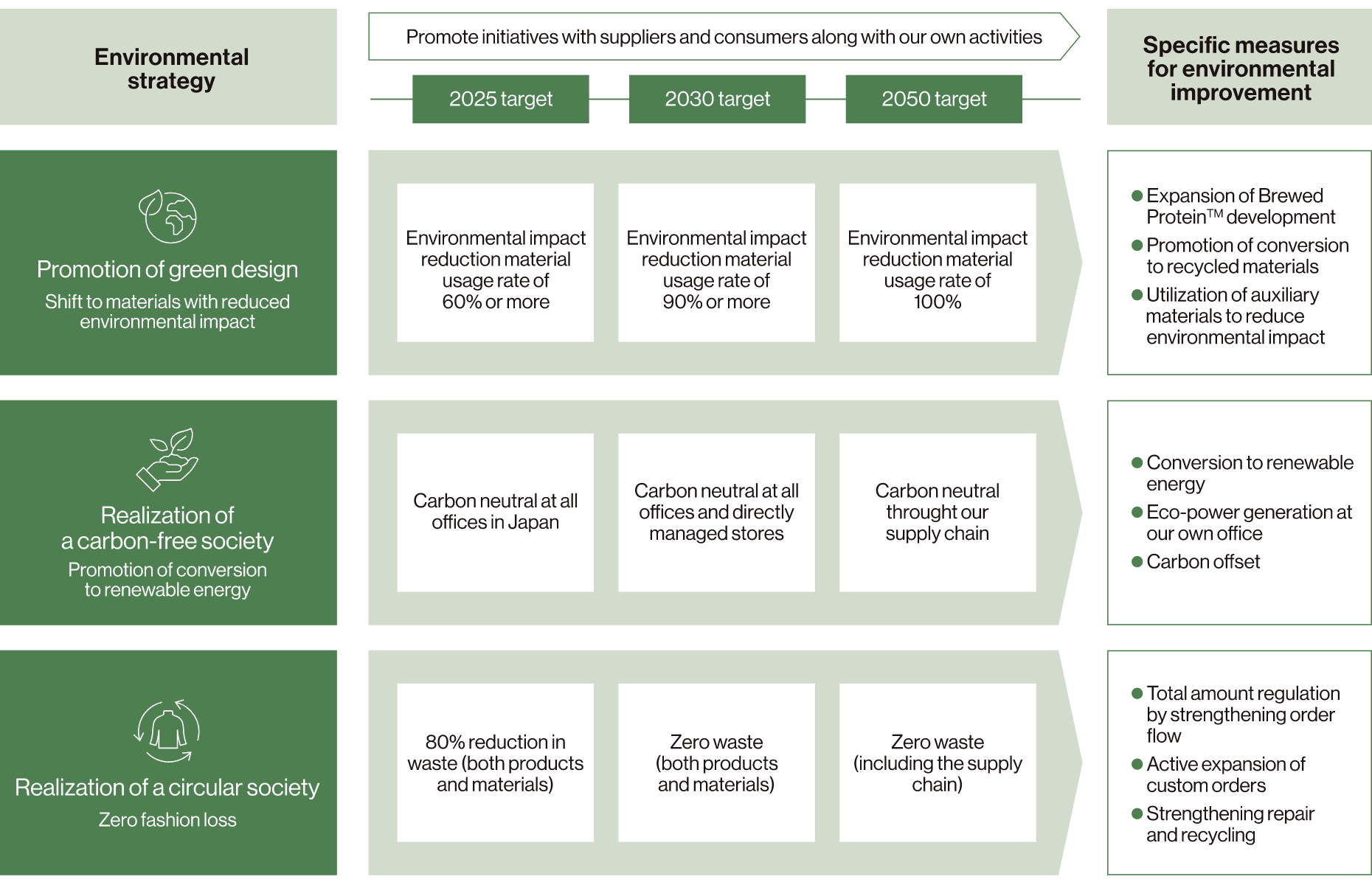 Environmental results
FY2016
FY2017
FY2018
FY2019
FY2020
Sales rate of products using
materials with reduced
environmental impact (%)
12.6
11.0
12.5
13.0
28.6
CO2 emissions (t-CO2)
7,579
7,565
7,100
3,074
1,292
Volume of generated waste (tons)
140
148
147
96
65