The GOLDWIN Story
The story of GOLDWIN began in 1951 when Tsuzawa Knit Fabric Manufacturer was established in Oyabe City in western Toyama and began its journey as a sportswear manufacturer.
In 1963, the company name was changed to GOLDWIN Inc.
In 1964, GOLDWIN's athletic wear was selected as competition uniforms for the Tokyo Summer Olympics. The uniforms were worn by 80% of Japan's gold medalists in sports ranging from gymnastics to volleyball to wrestling.
Following the Olympics, GOLDWIN began collaborating with major global brands, including Ellesse, Champion, The North Face, Helly Hansen, and Speedo, and established itself as a leading athletic gear manufacturer in Japan.
1950s
1950
Tsuzawa Knit Fabric Manufacturer, the precursor to GOLDWIN, was founded in Oyabe City in western Toyama.
GOLDWIN's legend began in postwar Japan in a tiny factory called Tsuzawa Knit Fabric Manufacturer in Oyabe City, Toyama.
GOLDWIN's founder, Tosaku Nishida, was born in Nishitonami County, Toyama. The youngest of eight siblings in a farming family, Tosaku lost both his eldest and third oldest brothers to World War II. After his second oldest brother left home, the responsibility of providing for the remaining members of the family fell to Tosaku.
Everyone struggled to survive back then. Because he had experience working at a textile mill and his brother-in-law was an engineer at a knit fabric company in Tokyo, Tosaku decided to start a knit fabric factory himself.
The business was established in 1950 in what was then Tsuzawa town (the present Oyabe City). Its incorporation the following year as Tsuzawa Knit Fabric Co., Ltd. marked the beginning of the company now known as GOLDWIN.
Headed by Tosaku's brother-in-law, who had been injured during the war, the factory employed some 20 workers consisting of knit fabric makers, women in the family who had lost their husbands in the war, and other women from the neighborhood who needed to bring money to their families. Working in a 130 m2 factory, they began making socks, belly bands, vests, and sweaters. Literally, it was a start from scratch.
This family-like, warm atmosphere is very much alive in GOLDWIN's corporate culture today.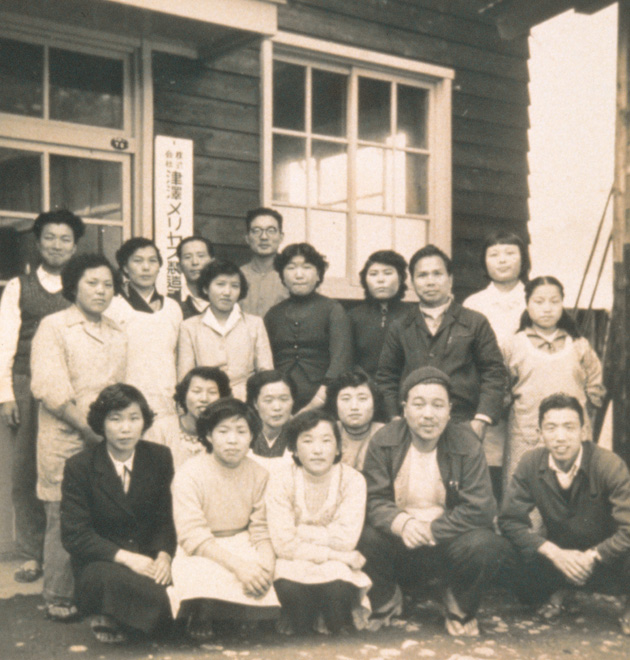 1952
Anticipating the imminent boom of the sports industry, the company shifted from general knit fabric production to sportswear manufacturing and consolidated its current direction.
Weaving passion and dedication into hiking socks.
The company gained recognition for its high-quality products.
At first, the company's products were flying off the shelves because of postwar shortages. However, as more sophisticated products began to arrive from other production areas, sales declined. To recover, the company had no other option but to keep on making good products. Single-minded, wholehearted dedication: that was their only asset.
In the midst of it all, the company's hiking socks were earning praise for their high quality. With its obsession for the quality of yarn, the company produced socks that were far from cheap but were durable and long lasting. The company's newly earned reputation was a testament to its vision for making high-end products.
Tosaku was a visionary. The news that Hironoshin Furuhashi—nicknamed "the flying fish of Fujiyama"—set world records in the 1,500 m freestyle at the U.S. National Championships brightened the mood of a nation still reeling from the war. It was then that Tosaku sensed a golden age of sports was on its way in postwar Japan, and made the drastic decision to switch to sportswear manufacturing in 1952, three years after the company was founded.
This was a major decision that laid the foundation for today's GOLDWIN and dramatically expanded the range of its product lineup.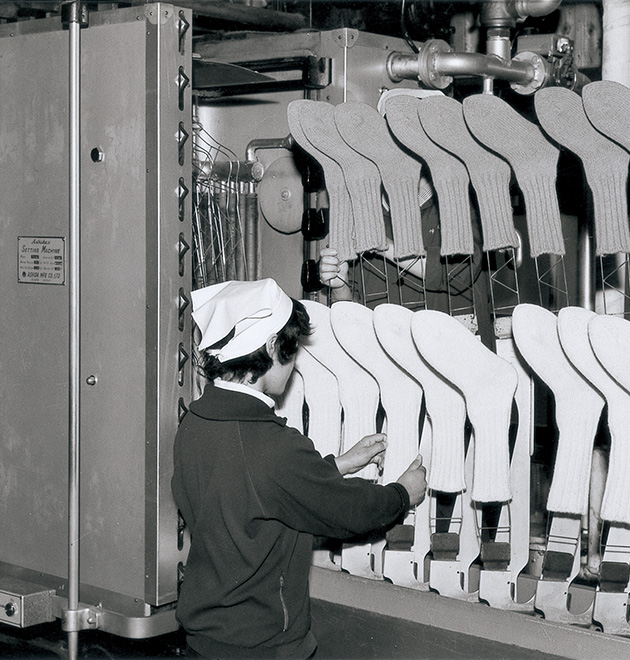 1958
Began the manufacturing of GOLDWIN's own brand products.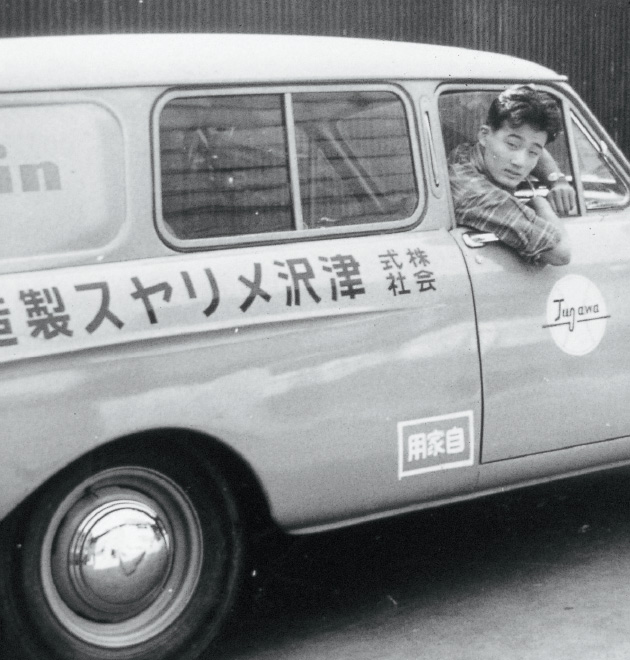 1960s
1963
The company name was changed to GOLDWIN Inc.
First encounter with the world's technology.
Tosaku Nishida arrives in Europe.
In 1964, Tosaku traveled to Europe to study the Innsbruck Winter Olympics for the upcoming Tokyo Olympics.
During those days it took 30 hours to reach Rome from Tokyo. Traveling overseas for the first time, Tosaku crisscrossed Europe for an entire month, visiting Italy, Germany, the United Kingdom, Switzerland, France, Norway, and Denmark. One of his major goals was to observe, with his own eyes, the difference between Japanese and European technologies.
Tosaku was especially impressed by France's Fusalp skiwear. The experience made him realize the hard truth: unless Japan mastered the technology to produce functional, sophisticated products, neither its sportswear manufacturers nor its athletes would ever surpass the world.
Tosaku was not the only one in Japan who had his eye on overseas technology. But with Tosaku's energy and determination, he rose above his rivals. This experience laid the foundation for building the future relationships between GOLDWIN and many overseas manufacturers. The founder's sights were always set on the world.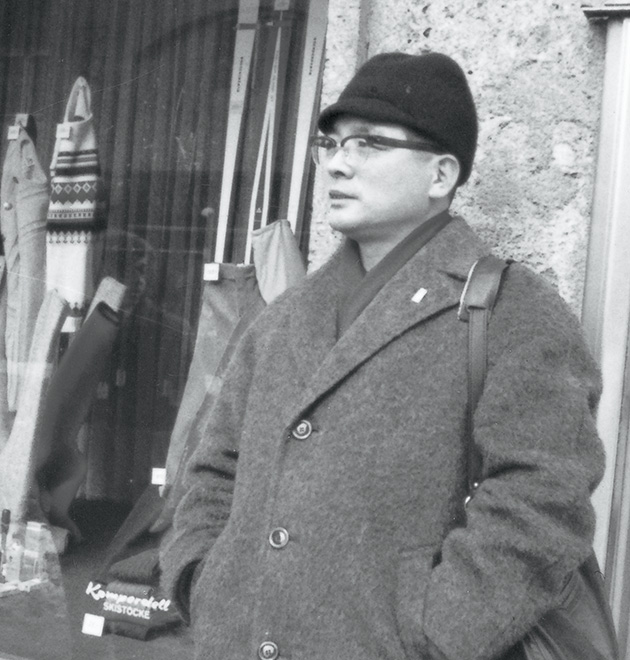 1964
GOLDWIN's athletic wear was selected as competition uniforms for the Tokyo Summer Olympics. The uniforms were worn by 80% of Japan's gold medalists in sports ranging from gymnastics to volleyball to wrestling.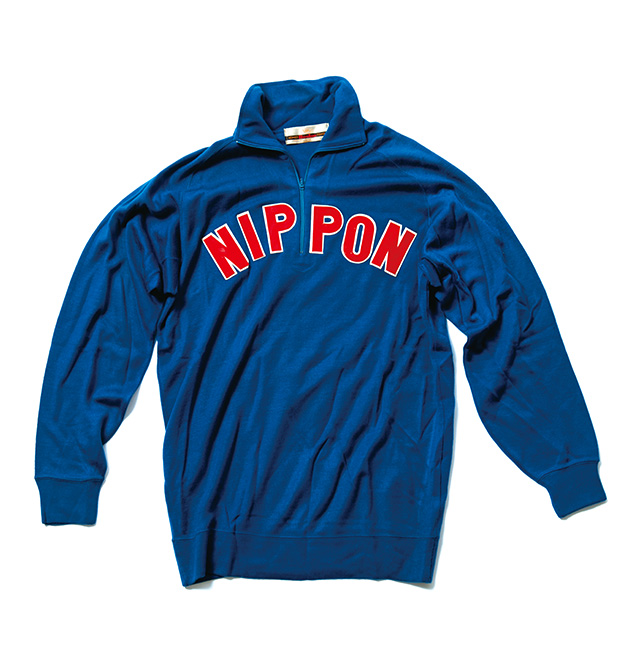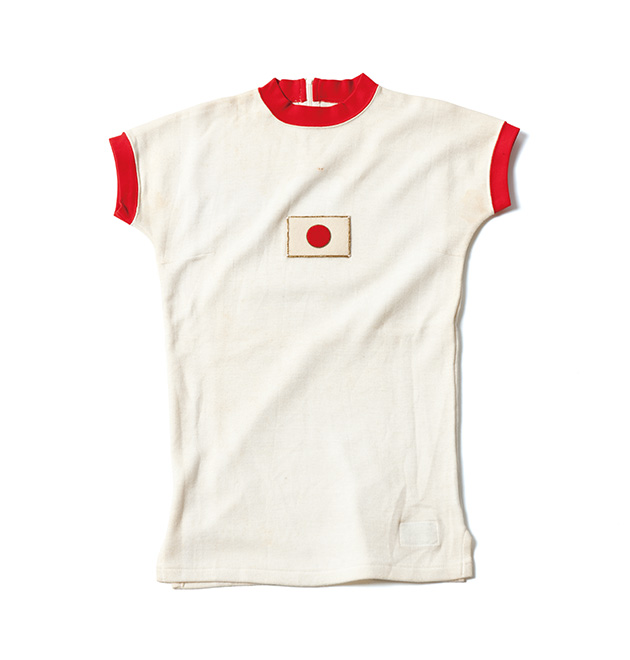 1968
GOLDWIN's sportswear was featured at both the Grenoble Winter Olympics and the Mexico City Summer Olympics.
Elegant and functional.
GOLDWIN's high-end sweater for a luxury sport.
In the postwar recovery period of the 1950s through 1960s, skiing was considered a luxury sport for the masses. Naturally, skiwear was still under development and skiers normally substituted it with daily clothing such as sweaters, pants, and jackets. These ill-fitting and bulky garments turned skiers into snowmen and made even leaning forward difficult. For GOLDWIN—a company that started out as a knit fabric manufacturer—making ski sweaters was right up its alley. GOLDWIN pursued perfection in all stages from yarn selection to weaving, while balancing functionality and design in end products. Skiers wearing GOLDWIN's sweaters were seen gliding down the ski hill, their maneuvers effortless and elegant.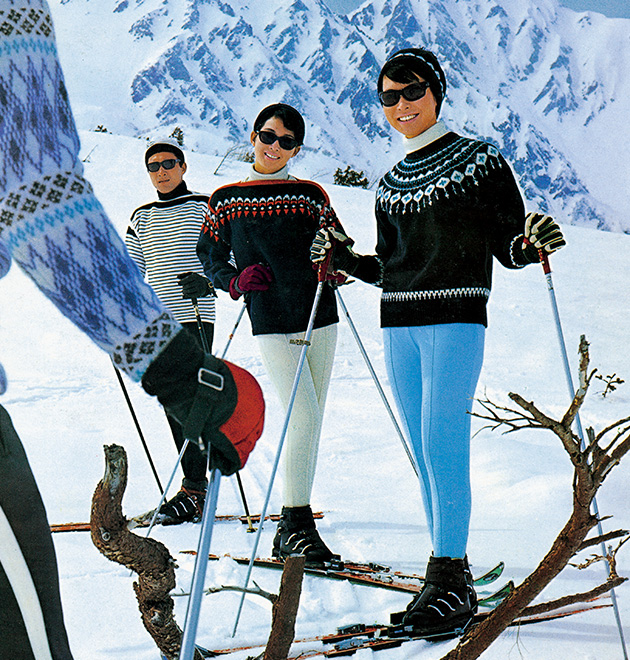 1970s
1970
Signed a license agreement with Fusalp, the world's leading skiwear manufacturer.
1972
GOLDWIN's athletic gear was showcased at both the Sapporo Winter Olympics and the Munich Summer Olympics.
1975
Signed a license agreement with Champion Products, the No. 1 athletic gear maker in the U.S. at the time.
Partnership with Champion introduces young Americans' lifestyle to Japan.
In 1975, GOLDWIN signed a license agreement with Champion Products, the No. 1 sportswear maker in the U.S at the time. Champion Products offered athletic gear and uniforms for as many as 28 sports, ranging from track and field to basketball. GOLDWIN's collaboration with Champion was not just about distributing its sportswear. It was about introducing American sports and bringing the lifestyle of young Americans to Japan. Champion eventually became a standard choice for not only professional athletes but also ordinary young Japanese. Sports emerged out of its traditional boundaries to become a cultural phenomenon.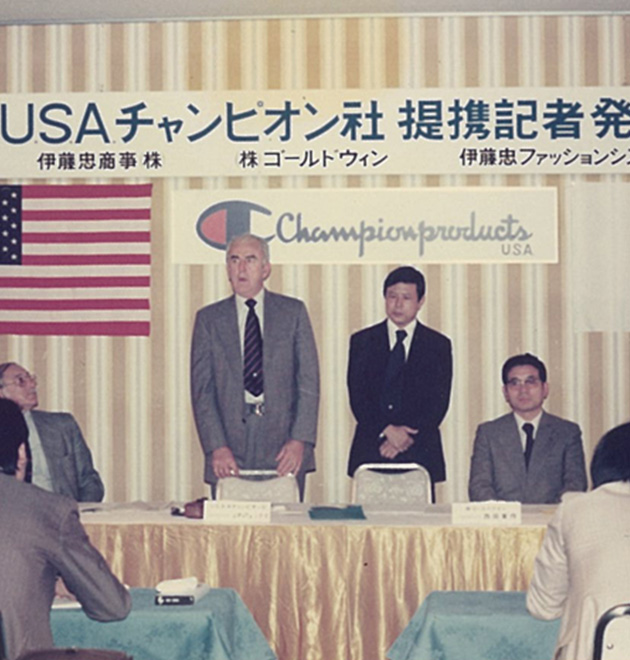 1976
Signed a license agreement with Ellesse luxury skiwear from Italy.
Enter Ellesse.
A sensational debut celebrating new materials and a body-fitting design.
After scoring a hit with Fusalp's skiwear and realizing the potential of overseas brands, GOLDWIN focused on the Italian brand Ellesse, which represented a sharp contrast to the French brand. Gaining recognition with the rise of Italy's national team at the time, Ellesse's products showcased the unique Italian beauty. Its design was particularly strong in its signature ski pants. Ellesse was a pioneer of new technologies in such areas as material development and pattern-making through draping. Its founder, the descendant of an Italian aristocrat, succeeded in translating his passion into Ellesse's noble yet aggressive sportswear. GOLDWIN's relationship with Ellesse later extended from skiwear to tennis and other sports.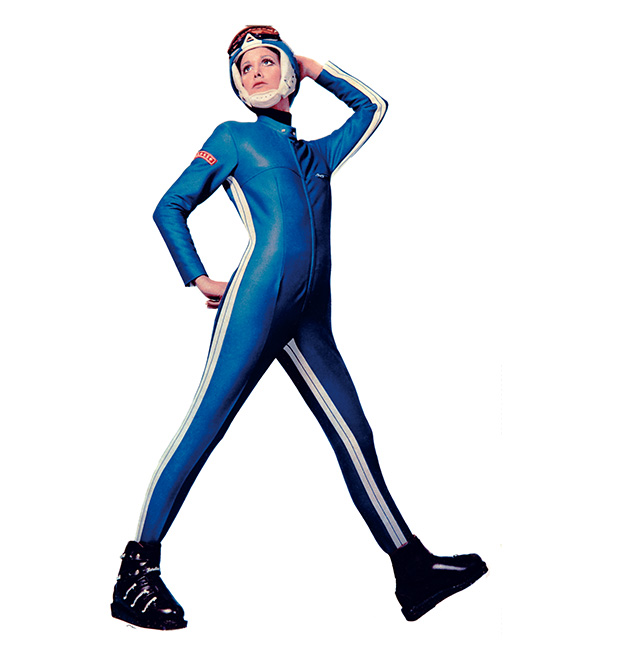 Began its exhibitions at ISPO.
1978
Became the distributor for The North Face, an American outdoor sports gear manufacturer enjoying an unparalleled reputation around the world.
Introducing The North Face: the real outdoor sports.
The North Face was established in 1968 in Berkeley, a city on the west coast of the United States. From the very start, the company founders were bubbling with passion and originality. Located a 30-minute drive from San Francisco, Berkeley then was buzzing with youthful energy, which added a unique edge to the brand.
In 1978, GOLDWIN began the distribution of The North Face products. With its stringent quality control, comprehensive after service, and meticulous pursuit of functionality, the global outdoor brand quickly spread its name in Japan. It was the reliability of The North Face products—which had a loyal following among many well-known outdoor adventurers around the world—that found enormous support among young people in Japan looking for heavy-duty gear.
The North Face's signature products range from high-end sleeping bags made with an abundance of high-quality goose down; Sierra Parkas, the origin of all down parkas; and Oval Intention, the world's first dome tent. Each one of these is a testament to how The North Face continues to push the technological envelope to a new level.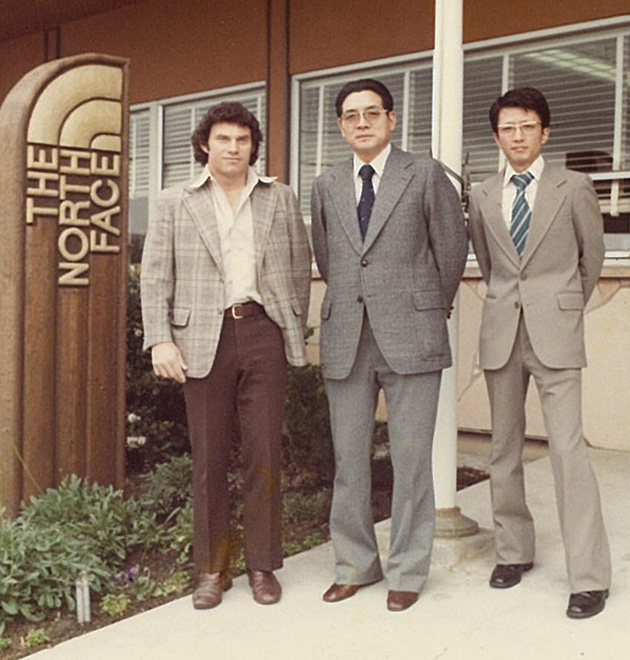 The world's first: GOLDWIN supports Tsuneo Hasegawa in his solo winter ascent of the Alps Trilogy.
Tsuneo Hasegawa made the world's first solo winter ascent of the Alps Trilogy, conquering the north faces of the Matterhorn in 1977, the Eiger in 1978, and the Grandes Jorasses in 1979.
GOLDWIN supported this unprecedented challenge by providing the gear for Hasegawa's ascent of the Grandes Jorasses, which towers over the border between France and Italy. GOLDWIN was chosen for its capability in skiwear technology that it had cultivated over the years.
GOLDWIN supplied a comprehensive range of gear, including cold-weather wear such as jackets, overpants, a climbing suit made of Orlon acrylic fiber, sweaters, down jackets, and socks, as well as climbing gear such as Bivouac shelter tents, sleeping bags, and harnesses. Climbing gear and equipment determine the fate of the climber. The climber entrusts his life to the manufacturer, which in turn has to mobilize its technological prowess to meet the needs of the climber. Technology has always been mankind's partner in progress.
After a one-year collaboration with GOLDWIN, Hasegawa's expedition ended in a brilliant success.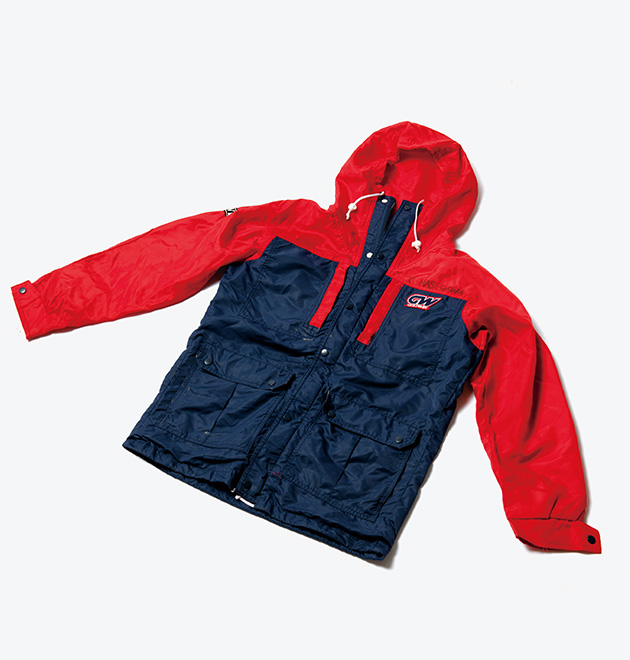 1980s
1983
Signed a license agreement with Danskin.
GOLDWIN to stretch its reach.
Advancing from competitive games to women's fitness.
In 1983, GOLDWIN signed a license agreement with Danskin, which boasted the largest share of the dancewear market in the U.S. at the time. Founded in 1882 in New York, Danskin has offered a wide range of women's athletic apparel for both indoors and outdoors, including its "In-Motion" series. Danskin's leotards are particularly popular among women of all levels from professionals to beginners. GOLDWIN was riding the workout boom, jazzing up women's fitness apparel in Japan.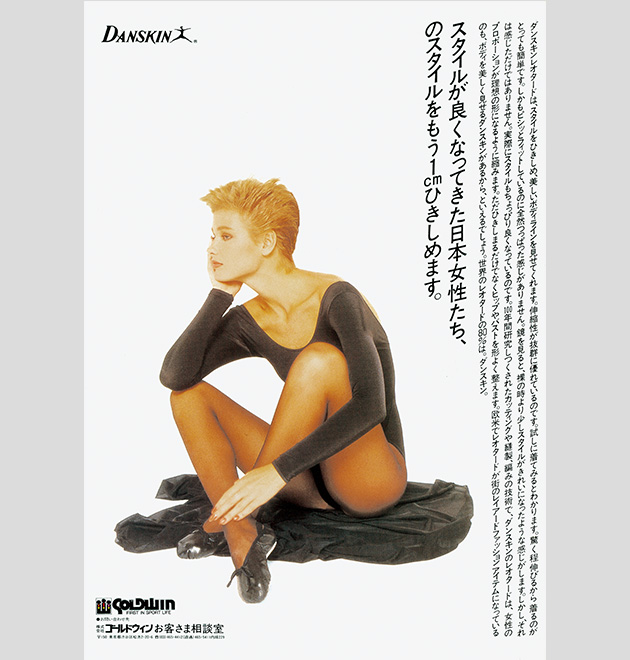 Signed a license agreement with Helly Hansen.
All things are shaped by the environment.
Helly Hansen was born out of Norway's severe climate.
In 1877, Helly Juell Hansen retired as the captain of a merchant ship and began producing oilskin tarpaulins soaked in linseed oil in Moss, a port city in Norway. Since then Helly Hasen has grown into one of the most established waterproof garment makers in the world. Sailors around the world have embraced Helly Hansen's waterproof fabric technology cultivated in response to Norway's severe climate, including its proprietary waterproof fabric Helly Tech and Welder sewing technology. Helly Tech's survival suits—which guarantee at least 9 hours of life-sustaining functions even in an Arctic sea full of drift ice—reveal the high level of its technology. GOLDWIN signed a license agreement with Helly Hansen in 1983.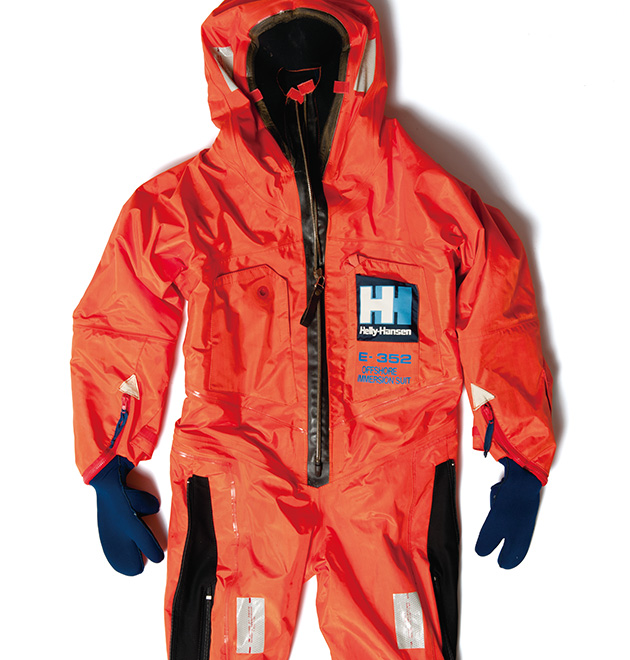 Introduced GOLDWIN motorcycle apparel.
Hosted the "GOLDWIN Cup," a Japan-U.S. golf tournament.
1986
Began the development and sale of clean suits and other high tech wear.
1987
Became an official supplier for the Swedish national ski team.
1989
Became the distributor for Austria's Fischer ski products in Japan.
1990s
1991
Opened GOLDWIN Golf Club in Oyabe City, Toyama.
Listed in the Second Section of the Tokyo Stock Exchange.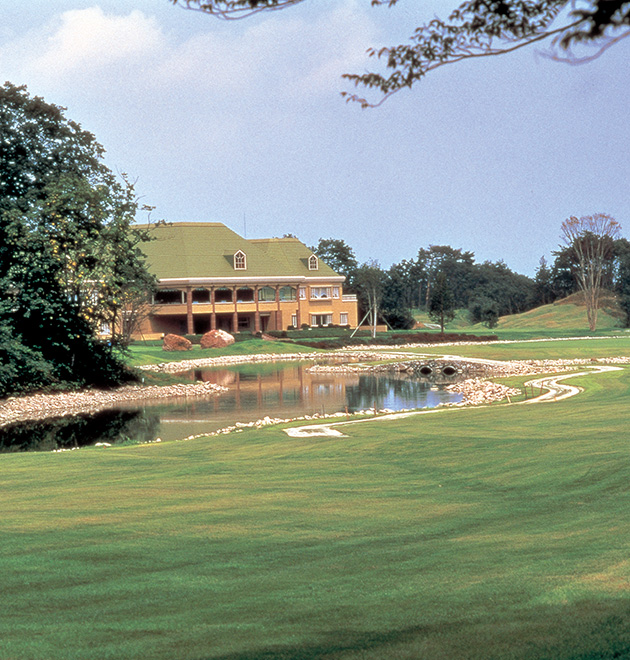 1992
Established GOLDWIN Korea Corporation as a joint venture in Seoul, Korea.
Began the sale of GOLDWIN skiwear in Korea.
1993
Completed a new head office building in Shoto, Shibuya.
Established GOLDWIN Europe in Milan, Italy.
Began the sale of GOLDWIN skiwear in Europe.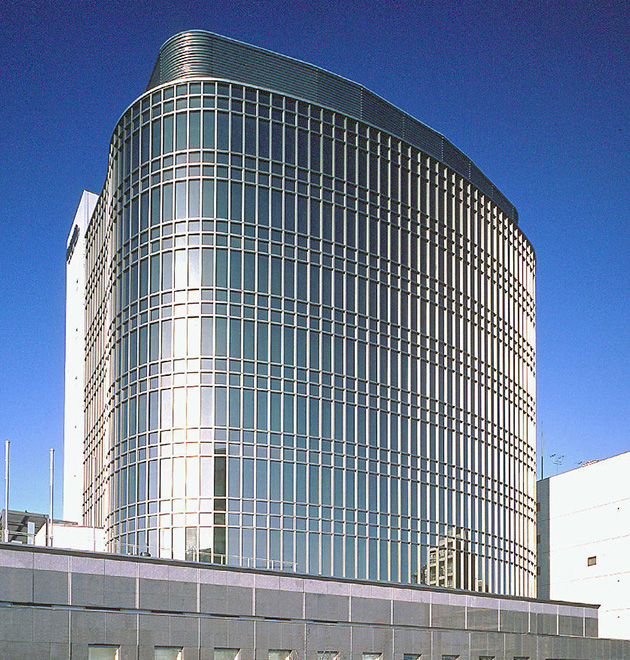 1995
Listed in the First Section of the Tokyo and Nagoya Stock Exchanges.
1997
Established GOLDWIN Logitem Inc., GOLDWIN Trading Inc., and GOLDWIN Enterprise Inc.
1998
The company's high-tech division obtained certification under ISO 9001, an international standard for quality management/assurance.
1999
Attained certification under ISO 14001, an international standard for environmental management systems, for operations in the Toyama district.
2000s
2000
Tosaku Nishida was appointed Chairman and Akio Nishida President.
50-year anniversary since establishment.
2001
Acquired the trademarks rights of Canterbury of New Zealand in Japan.
2002
Unveiled "The Declaration of Comfortable Living," an enterprise-wide project aimed at the development of comfortable clothing. The first phase was anti-static garments.
2003
Established GOLDWIN Technical Center.
At age 70, Yuichiro Miura, under the sponsorship of GOLDWIN, became the oldest person to reach the summit of Mount Everest using The North Face products.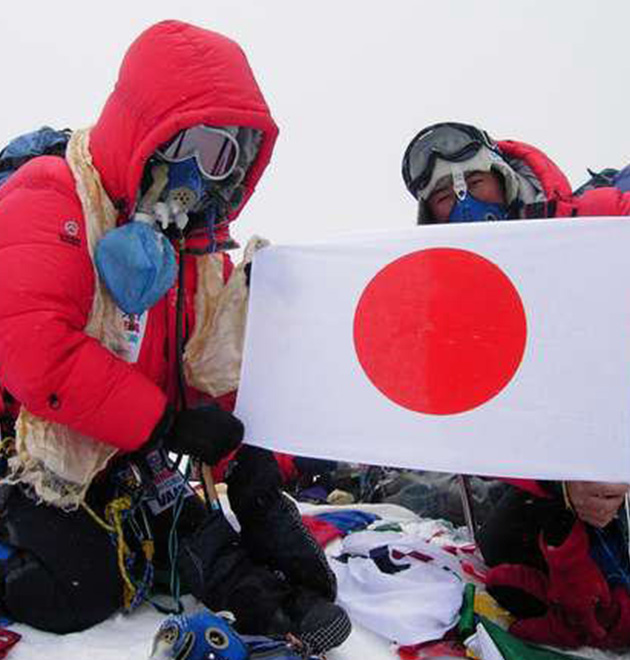 2004
Established SHANGHAI GOLDWIN Co., Ltd. in Shanghai, China.
The "Near-Future Space-Living Unit," a research laboratory for the development for crew cabin clothing co-sponsored by GOLDWIN Technical Center, was selected as a project proposal for the Space Partnership Program funded by the Japan Aerospace Exploration Agency (JAXA).
2006
Introduced GOLDWIN cycling wear.
Became the importer/distributor for Macpac, New Zealand's high-performance outdoor brand.
Obtained certification under ISO 14001 for all GOLDWIN sales centers and the Dye Processing Center.
Began a company-wide campaign for KODENSHI apparel, which absorbs and amplifies the extreme infrared radiation emitted by the human body and redirects the energy back to the body.
2007
Introduced MAXIFRESH®, high-performance sportswear achieving anti-odor and antibacterial properties using nanotechnology.
Signed a license agreement with Speedo, the world's leading swim brand.
Kojiro Shiraishi, a marine adventurer sponsored by GOLDWIN, finished second in VELUX Five Oceans 2006-07, the solo round-the-world race, wearing Helly Hansen gear.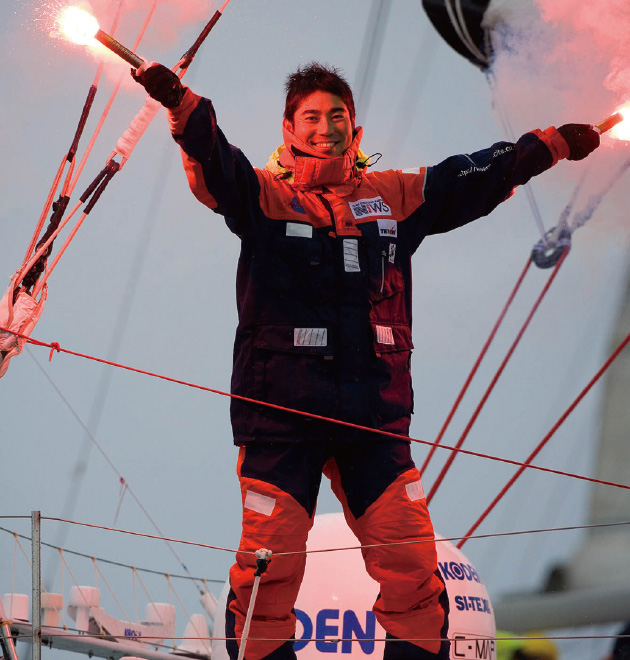 2008
Speedo made a simultaneous worldwide release of LZR Racer Suit, a high-tech swim suit.
GOLDWIN Technical Center took part in the development of daily clothing for space missions conducted by The Near-Future Space-Living Unit led by JAXA. Astronaut Takao Doi wore the clothing during Japan's experimental "Kibo" mission.
Launched a comprehensive shopping website, GOLDWIN Webstore.
Yuichiro Miura, under the sponsorship of GOLDWIN, succeeded in his ascent of Mount Everest at the age of 75 using The North Face gear.
2009
Began a recycling system for clothes.
Became the distributor of MAXIFRESH®PLUS underwear, which reduces aging odor.
Announced C3fit, a compression wear brand qualified as a general medical device.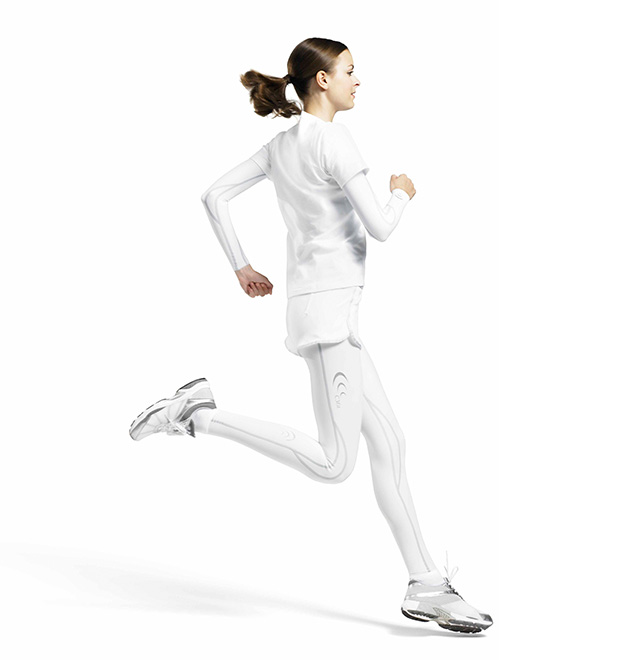 2010s
2010
Introduced MXP, an underwear garment using MAXIFRESH®PLUS, fabric that powerfully reduces odor caused by aging and perspiration using space undergarment technology. Prior to market introduction, the technology was tested in outer space by the Space Open Laboratory, a collaborative effort between GOLDWIN, JAXA, and J-Space.
Became the distributor for ALITE in Japan, an urban-outdoor manufacturer based in San Francisco.
Introduced GOLDWIN skiwear in the North American market.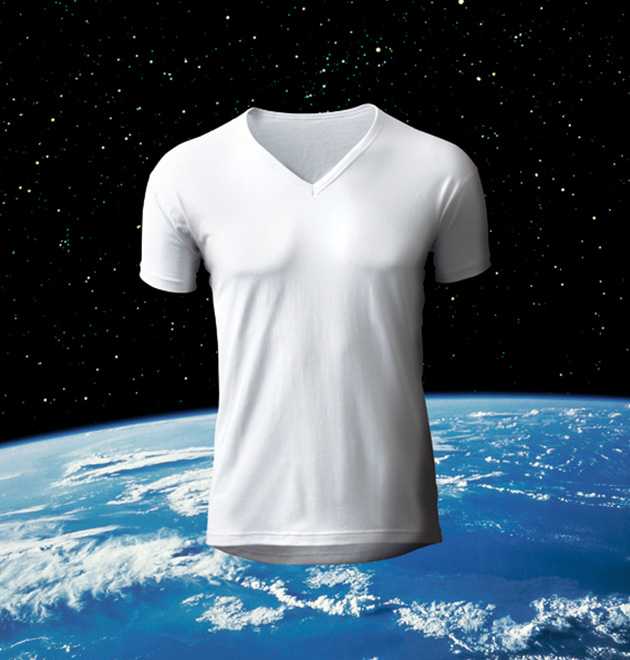 2011
Introduced enterprise-wide campaigns for Calorie Shaper tights and underwear, which help burn calories using a special lining that adds resistance while the user performs daily routines, such as exercising and commuting/walking; and "So Cool! Plus," sportswear featuring a superb cooling effect during exercise using a proprietary double-mesh design.
Acquired Black & White Sportswear and introduced its golf wear, casual wear, and various athletic equipment.
2012
Announced the new company slogan: Sports First.
Became the distributor for Icebreaker in Japan, an athletic gear pioneer that established a new category of outdoor garment using Merino wool.
Established GOLDWIN Europe in Baden, Switzerland.
Founder Tosaku Nishida passed away.
2013
Began offering "and per se" golf wear. Named to reflect its goal of connecting athletes with style, "and per se" offers golf wear with a delicate balance of an original minimalist design and the high-mobility performance golfers require.
Supported the "MIURA Everest 2013 Project", led by Mr.Yuichiro miura,age 80,became the oldest person in history to climebed Mt.Everest.
Established GOLDWIN AMERICA Inc.in California.
Launched the "Greendown Recycle Project" to collect, clean, and reuse down feathers, a limited resource.
Professional golfer Ms.Rikako Morita,wearing"and per se"became the top of JLPGA prizewinner.
Opened Mountain Gear Stand,a pop-up shop conveniently located on a ski hill showcasing fine selections of high-performance and user-friendly wear and gear.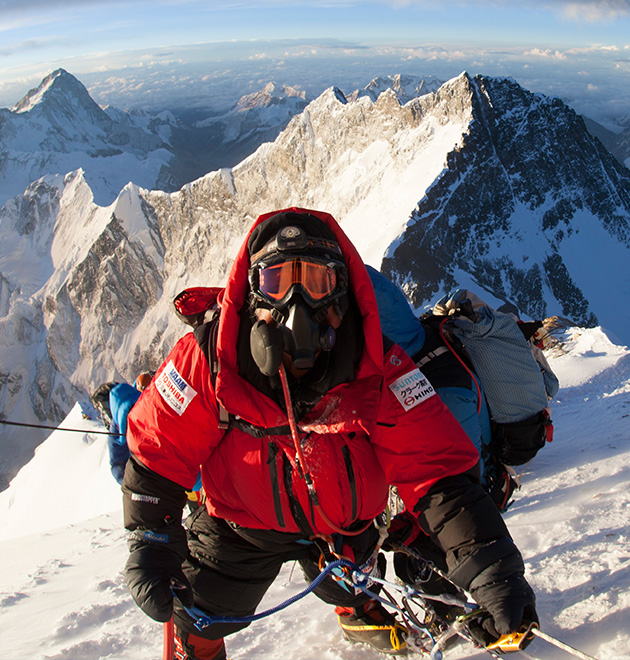 2014
Became the official supplier of Ellesse tennis wear for Japanese national team competing in Davis Cup, an international team event in men's tennis.
Began a company-wide product development of ALPHARDY, a high-performance material offering outstanding moisture-wicking and quick-drying properties using micro active particles.
Began supplying uniforms for the Japanese national wheelchair basketball teams (both men's and women's) as the official supplier for the Japan Wheelchair Basketball Federation.
Opened The North Face's very first outdoor shop for kids on Harajuku Cat Street.
Introduced C3fit IN-pulse, a wearable sensing technology made by "hitoe," a high-performance material capable of recording the user's physical data such as heart rate and ECG patterns.
Launched new field shop The North Face Gravity featuring outdoor sports wear and gear all year long right next to the vast outdoors of Niseko, Hokkaido.
Debuted By The Week, a hotel kiosk showcasing a selection of unique, convenient items for a week-long vacation, in Niseko, Hokkaido.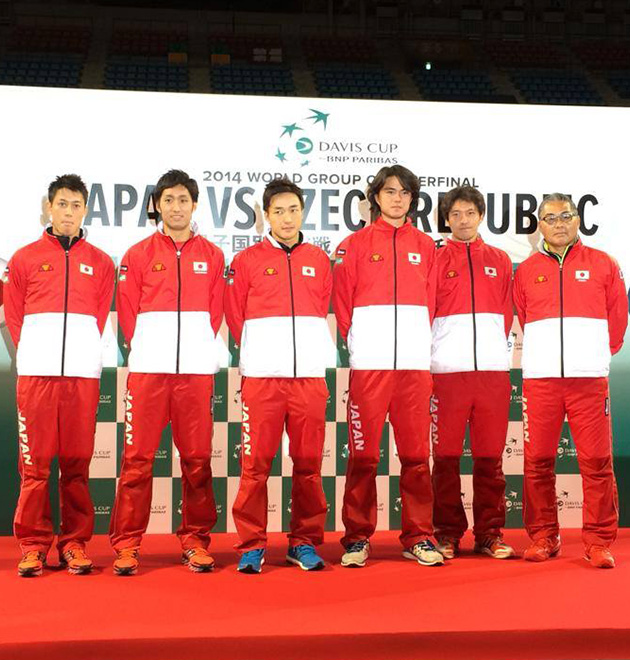 2015
Signed an official partnership agreement with the Japanese Para-Sports Association.
Launched Sports First Mag, a web magazine that puts sports above all else.
Signed a joint agreement with France's Cityzen Sciences to develop software and "smart" shirts that help achieve effective training and game strategies using wearable sensing technology.
Unveiled Athletic Dept., a boutique featuring a variety of athletic styles from high-performance game wear to trendy outfits for watching sporting events.
Launched a new Greencycle program that recycles clothes from any brand in partnership with ICO Japan.
Announced a prototype of MOON PARKA developed by The North Face; the first step towards practical application of next-generation protein materials.
Supported the first Toyama Marathon as a Gold Partner.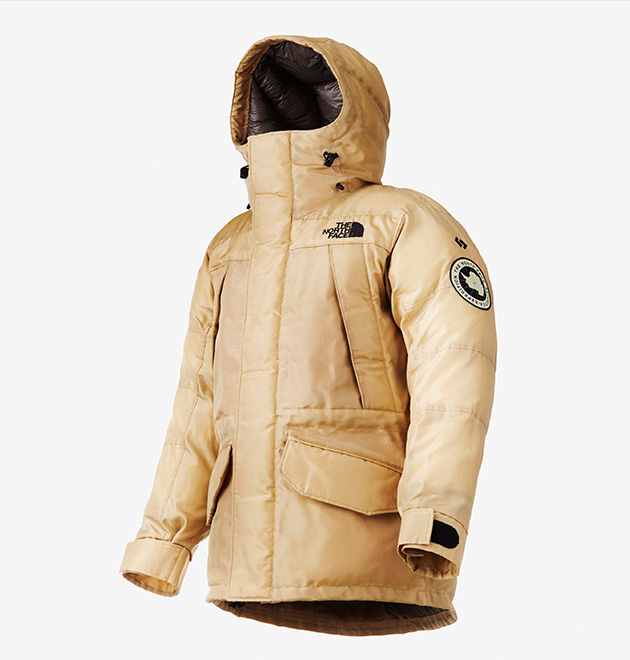 2016
Signed an official partnership agreement with the Japanese Para-Swimming Federation.
Opened NEUTRALWORKS. BY GOLDWIN, a specialty store dedicated to conditioning the balance of body and mind.
Signed an agreement as an official supplier to the Japan Wheelchair Rugby Federation.
Started MXP Uniform Project.
Commenced sales of long tights and gaiters made with Smart Seam Technology, our proprietary sewing technology.
Supplied Ellesse brand official wear to the Japanese national beach tennis team as an official supplier.
Supplied clothing to Kojiro Shiraishi, a sailor/adventurer who participated in Vendèe Globe, an around-the world solo yacht race sailed with no stops and no refueling.
2017
Acquired the trademarks rights of Helly Hansen in Japan.
Recognized by the Ministry of Economy, Trade and Industry of Japan under the 2017 Certified Health and Productivity Management Organization Recognition Program for the large enterprise category (White 500).
Established the GOLDWIN Nishida Tosaku Sports Promotion Memorial Foundation to advance the creation of a harmoniuos society where everyone has an equal opportunity to enjoy sports and physical activities.
Acquired a minority interest in Woolrich International Limited and became an equity method affiliate.
Singed an agreement to be an official sponsor and official supplier to the Japan Para-Ski Federation.
Opened FISCHER TUNING BASE in Kanda, Tokyo- ski and boots brand FISCHER's first strategic base in JAPAN.
Established GOLDWIN TECH LAB in Oyabe City, Toyama Perfecture, where the Company was founded.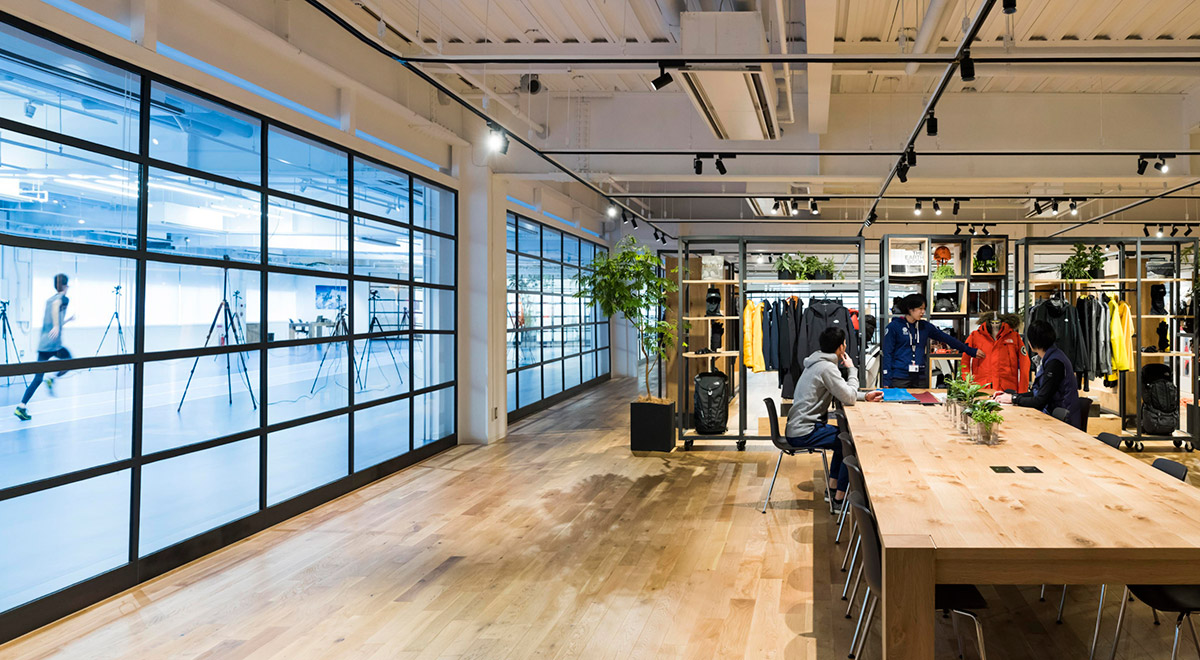 2018
Canterbury of New Zealand Japan is appointed the official sports apparel supplier of Rugby World Cup 2019.
Launched GREENCYCLE in partnership with JEPLAN, INC.(Japan Environment Planning K.K.)
K.K. WOOLRICH JAPAN's flagship store opens in Minami Aoyama, TOKYO.
2019
Supported 86-year-old climber Yuichi Miura's attempted ascent and skilling descent of Mount Aconcagua, the highest peak in South America
Signed the Shibuya Social Action Partner Agreement with Tokyo's Shibuya City.
Canterbury of New Zealand announced the Team Japan jersey for the 2019 Rugby World Cup, designating GOLDWIN TECH LAB as its R&D headquarters.
Began offering T-shirts made with Brewed Protein, structural protein materials applicable to various apparel needs.
Commenced sales of MOON PARKA , outdoor jacket made with Brewed Protein, structural protein materials.
Opened Goldwin San Francisco, the company's first directly operated overseas store.